Performer Intensive
In this unique workshop series eight of LA's most well known and loved artists come together to share their performance secrets!

November 23rd
Schedule:
10:00am - Strength Training with a Focus on Beginners Acro w/ Chris Filkins
11:10am - Releasing Your Inner Clown w/ Maggie Lally
12:30pm - The Art of Choreography and Dance w/ Stephanie F & Stephanie J
1:40pm - LUNCH BREAK
2:20pm - Emotional Character Building w/ Jesselynn Desmond
3:50pm - Performer Marketing & Business 101 w/ Kamala Mathis & Helen Olds
4:50pm - Groove Theory w/ Anthony Greenz

Meet the Instructors!

Price:
$120



Strength Training with a Focus on Beginners Acro
Instructor: Chris Filkins
10:00 - 11:00am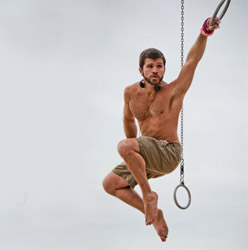 This performers intensive workshop will focus on employing acrobatic techniques to clown and create fun, interesting, and visually compelling ways to up your performing chops. Through a series of fun exercises, calibrations, & techniques you will learn how to up your acrobatic game safely for yourself and other performers. This workshop is aimed at those of good physical health without a deep acrobatic background. Taking this workshop will give you the skills and knowledge to safely approach improv acrobatic sequences in auditions, add simple acrobatic sequences to your bag of tricks, and add safe acrobatic improv to your creation process.



Releasing Your Inner Clown
Instructor: Maggie Lally
11:10 - 12:20pm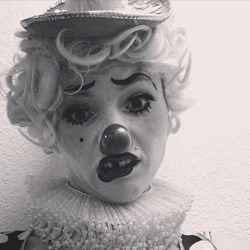 Open the door to an expanded reality of possibilities on stage and off. This workshop focuses on the development of character and clown using exercises of connection, awareness, rhythm and vulnerability. Through these basic techniques we'll push through our boundaries as artists and find the freedom and ease to play with your partner and the audience. Students will learn to create honest and tangible connections using their physical imagination. In the classroom emotions will become grander, sense can be thrown out the window and chaos can be explored in a safe environment. Learn to break the rules and open up a new world of play for you and the audience.



The Art of Choreography and Dance
Instructors: Stephanie Federoff & Stephanie Jamieson
12:30 - 1:40pm
This class will be a fusion, of several styles and focuses that pull from the expertise of two very accomplished Stephanies. The class mission is simple, Dance: the what, the how, and the why.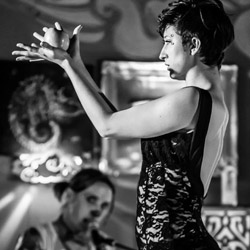 THE WHAT: this covers the choreography, the various routines and movements you will be taught. At times we will begin and end a routine in one class while for some bigger pieces we will span multiple classes until the picture is fully matured.
THE HOW: Technique and proper execution are the building blocks any dancer should have in their arsenal. We will touch on various aspects of technique and conditioning that will act as a great foundation for the what and also as a healthy baseline for physical fitness.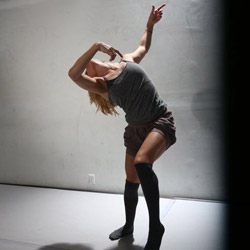 THE WHY: so now that you know what moves you are supposed to be doing and how to do them properly the only question left is WHY you are doing them. Where is this movement coming from? What's the story? What are you feeling? What should the audience take away about your life or your characters life from watching the routine? We will focus a lot of attention on story telling as a group. Taking a concept from inception to completion. We will help the students learn a new way of approaching movement that will give them the tools they will need to tell their own stories. The why is the most important part of dance. It is the seed where beauty is sprouted. It is the roots that hold the piece up and create a power and strength behind every step. If you take only one thing away from this class…. It should be the why.


------------------------------------------------------------------------------------------------
LUNCH BREAK
-------------------------------------------------------------------------------------------------

Emotional Character Building
Instructor: Jesselynn Desmond
2:20 - 3:40pm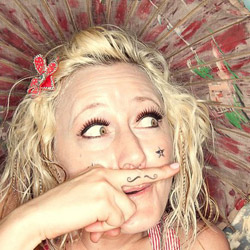 Discover a whole new approach to your performance by bringing character, improv and varied levels of emotion into your current expression of art. This workshop aims to train students in the art of character development, emotional improvisation and learning to trust their instincts while making quick decisions in theatrical situations. Students gain experiential understanding of improvisation, emotional structuring and character development essential to performance. Through theater games and character skill building students develop tools to make them more trusting of their own impulses and more generous with their availability to play in performance. They learn to always go for active strong choices to play at the top of their intelligence and at the highest service of the performance. Students also experience that the best performance comes out of listening and responding honestly, not "going for jokes" or "doing the same ol' routine".



Performer Marketing & Business 101
Instructors: Kamala Mathis & Helen Olds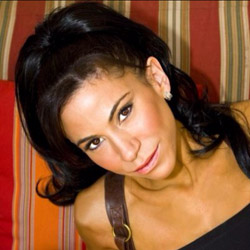 3:50 - 4:40pm

Kamala and Helen team up in this essential workshop that will teach you the most effective way to sell yourself as a performer and how you keep your passion alive. Kamala will show you how to turn your passion of performance into your profession and how to make money doing what you LOVE. This is LA baby and with the right branding and professional "can do" attitude you literally CAN do anything you want if you put your mind to it! These topics will be discussed: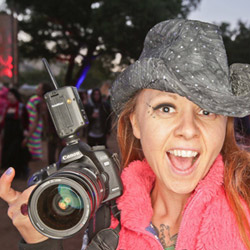 Getting Started as a Performer
Branding
Marketing/ Promotion
Insurance
Kamala will also touch on the finer points of negotiation with clients, the do's and don'ts of production etiquette and general business tips. Helen will focus on how to show yourself to the world. She'll teach you how to easily and affordably market yourself to clients.



Groove Theory
Instructor: Anthony Greenz
4:50 - 5:50pm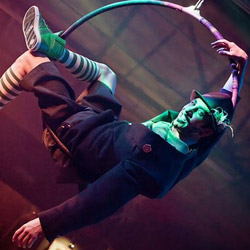 The Groove Theory workshop introduces students to dance concepts that will improve their practical understanding of rhythmic movement. Students will learn a variety of steps that they will be able to apply their own style to. These new steps and concepts will be developed into a short choreographed combination that will be drilled and preformed for fun at the end of the workshop. The goal of the class is to teach steps and transitions that the students can take away and use as they develop their own dance style. The class begins with a warm up to loosen up the body. Then the students learn specific techniques that include; body isolation, popping, body waves and gliding. In last section of the class specific groove steps or transitions are drilled or put into combinations that leave the student with movement they can apply later. The development and understanding of groove can add style to freestyle dance and dance choreography. This understanding can also create musicality in the performance of flow arts.